Tämä tapahtuma on mennyt.
4º kansainvälinen projekti kokous. University of Trento (Italy, IT). Kumppanien kokous.
9 syyskuun, 2022
@
8:30 am
–
10 syyskuun, 2022
@
2:30 pm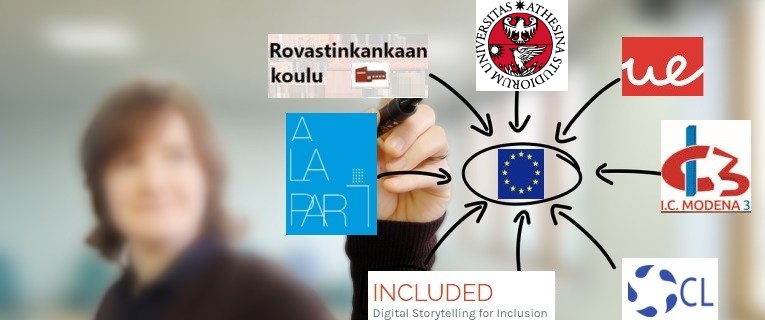 Rovereto (Trento, Italy) pidetyssä koko uksessa, jonka isäntänä toimii University of Trento, on mukana kaikki hanke kumppanit: Universidad Europea de Madrid (España, ES), Rovastinkankaan koulu (Suomi, FI), Istituto Comprensivo Modena 3 (Italia, IT), Fundación A LA PAR ( Espanja, ES) ja tieto kone oppiminen (Italia, IT).
Kokouksen tavoitteena on esitellä hankkeen tuloksia.
Università degli Studi di Trento (Italia, IT)
+39 0464 808401
unitn@includedeurope.eu